After a busy, busy April, I've taken a couple of months off to focus on professional work as a research and project assistant and to get on top of my mental health. Although writing is usually a cathartic method of self-reflection and self-care, lately it has started feeling like a second job – and I guess it is now…
That said, I have not been completely MIA.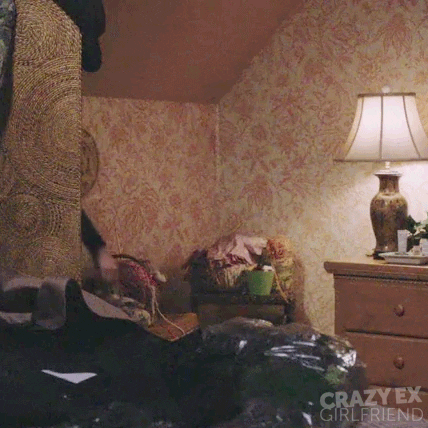 In April, I was named the finalist for the 2017 Nakata Brophy Short Fiction and Poetry Prize. This totally blew my mind and I am so honoured to have won such an awesome prize which included a cash prize, publication in Overland's print magazine (coming soon!), and a three-month writing residency at Trinity College at the University of Melbourne.
Winning this prize led to subsequent radio interviews on Radio National and 3RRRFM later that same month. That was a daunting, yet exciting, experience. Later, in May, I flew to Melbourne for the Nakata Brophy awards ceremony at Trinity College. I'm really excited to spend more time in Melbourne and at the College in the near future when I take up the residency.
I've also made time to attend a few poetry events around Brisbane, including a Poetry Criticism workshop with Alison Croggon in May that was run by the Queensland Poetry Festival. The workshop provided a real and interesting insight into the reality of poetry criticism in Australia and the comparisons between poetry criticism in this country and overseas. From the workshop, I also got tips and insight into how I can look at poetry critically – both my own work and the work of others. Some key points I picked up at the workshop were:
Think about what is going on in the text, literarily and technically
Do your research and generate context – no art is made in isolation
Give the writing the respect it deserves, but also be honest in your critique
Poetry criticism isn't about whether you liked or disliked the work, it's about how you responded to it
Other cool things that have happened include:
Being glitter-bombed with my best friend
Having two poems published in PASTEL Issue #2
This slideshow requires JavaScript.
Being a social butterfly at the launch of Tundish Issue #5 which featured a lovely, angsty poem of mine
What's next?
For a few days this June, I will be attending the Emerging Writer's Festival (EWF). EWF is in Melbourne from 19 – 29 June 2018 and I will be appearing at a free event, Tell Me Like You Mean It alongside Charlotte Guest, Lachy McKenzie, Ellen O'Brien, and Melody Paloma.
"What does it mean to be an emerging poet? We reckon it's something like having a a voice that's full of attitude, wit and sincerity, a voice that's continually re-imagining what it means to be contemporary. Four fresh new poets take to the stage and show you what they're made of." – Tell Me Like You Mean It event description.
I will be making more appearances later this year, but most of that is hush-hush at the moment. hope to be getting more poetry out into the wide, wide world – but I think I'll continue making time for my other priorities including my private life and relationships, my research work, and my creative producer role with National Young Writers' Festival.
As always, you can keep up to date with where I'm at on Twitter @raeleelancaster